August 12, 2022 Agosto 12,2022
Posted August 12, 2022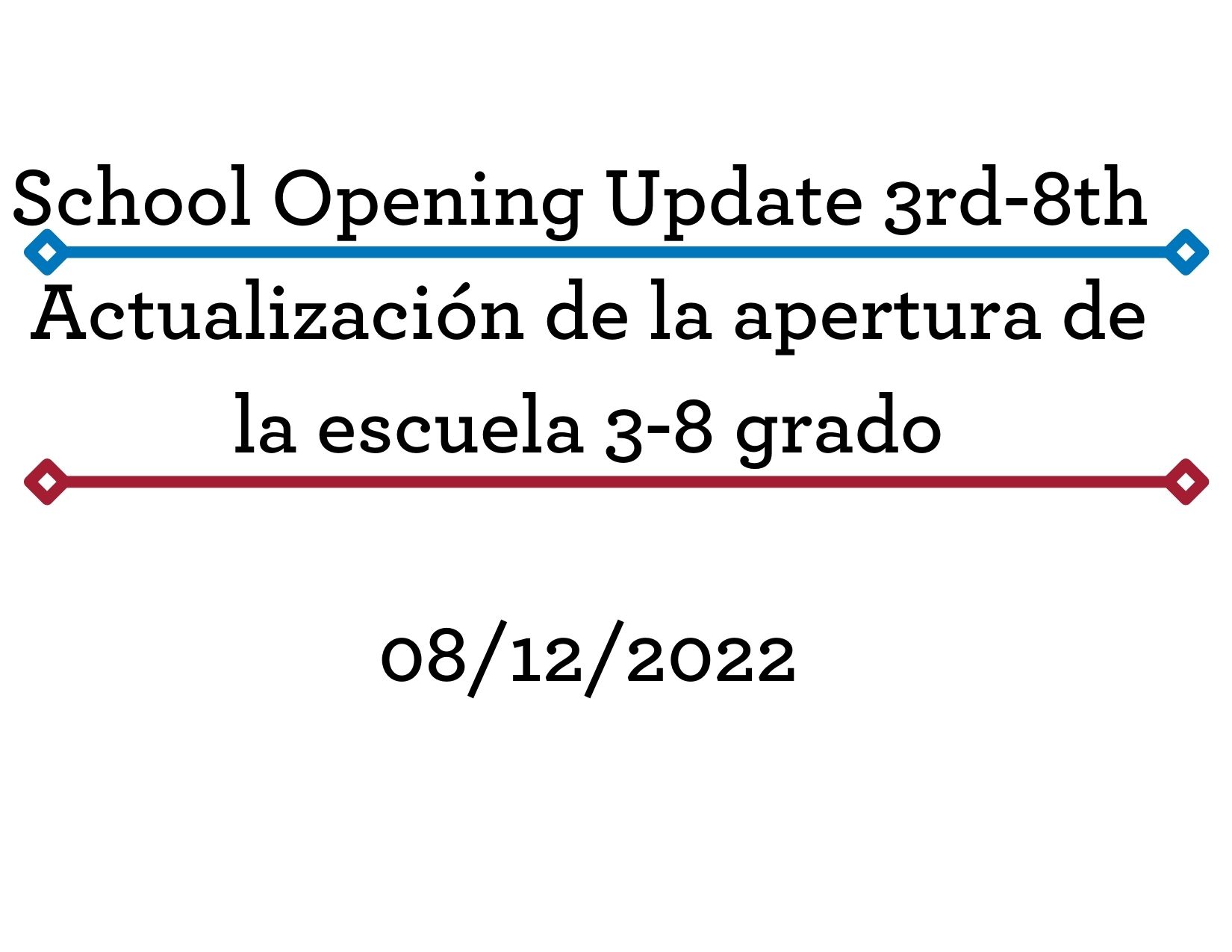 Dear McGlone families and staff,
As we reported to you earlier this week, our building has sustained some damage because of a water line break. Our facilities team responded quickly to assess the damage and has already started on repairs. Our facilities team and District Leadership have confirmed that the large building will not be ready in time for students on August 22nd.
Since our smaller building which holds grades ECE – 2 did not have any damage, students enrolled in ECE, Kinder, 1, and 2 will begin on August 22 without delay.
All students in grades 3 through 8 will return to school on August 25th.
When students and staff return, the building will be undergoing repairs. If your student attends in grades 3 – 5, they should anticipate repairs to walls and concrete floors for the next several weeks.
Thank you so much for your understanding. As always, if you have any questions, please feel free to reach out.
McGlone Academy Main Office – 720-424-5660
José Martinez (Principal) email address jose_martinez2@dpsk12.net
Angelique Acevedo-Barron (Site Administrator email address a_acevedo-barron6@dpsk12.net