Family Resources for Remote Learning
Posted November 20, 2020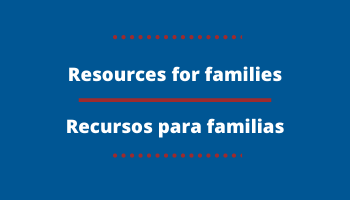 All grades will move to remote learning starting November 30. Discovery Link is offering remote learning support camps to elementary students. Food distribution will not be available Nov. 23-27. Denver food pantries will be open during that time at these locations.
Food Distribution
During remote learning, you can access DPS food services for breakfast and lunch Monday – Friday from 11am – 1pm. Families can go to Archuleta Elementary, Evie Dennis Campus, Howell, DMLK or Montbello campus to pick up food. Learn more.
Tech Support at McGlone
If your McGlone student needs help with his/her Chromebook (not working properly, broken keyboard, etc), please call the main office at 720.424.5660 or email Paula Alvarado at Paula_alvarado@dpsk12.org or Rocio Salazar at Rocio_salazar@dpsk12.org and we will schedule an appointment with our technician for you.
Family-paid low cost Internet options:
Internet Essentials (broadband) – $10/month for reliable access at sufficient speed
Starry Connect (broadband) – $15/month for reliable, fast access (currently only available to households in apartments or other multi-family units)
EveryoneOn Offer Locator (resource) – helps users search for available low-cost internet solutions for their household, by zip code)
Health Center
If you, your student or another family member develop symptoms consistent with COVID-19 such as headache, new or unexplained persistent cough, sore throat, fatigue or tiredness, runny nose or congestion, fever or chills, difficult or painful breathing, new loss of taste or smell, or nausea/vomiting/diarrhea:
You may contact the Denver Health School Based Health Center at 303 602-8958 (or your primary care provider) for further evaluation and possible testing.
Keep your child home from school and avoid other activities around other people.
Notify the school.
Seek medical care and testing for COVID-19, calling your doctor before you show up.
---
Recursos familiares para el aprendizaje remoto
Todos los grados pasarán al aprendizaje remoto a partir del 30 de noviembre. Discovery Link ofrece campamentos de apoyo al aprendizaje remoto para estudiantes de primaria. La distribución de alimentos no estará disponible del 23 al 27 de noviembre. Las despensas de alimentos de Denver estarán abiertas durante ese tiempo en estos lugares.
Distribución de Alimentos
Puede acceder a los servicios de alimentos de DPS tanto como para el desayuno como el almuerzo de Lunes a Viernes de 11am – 1pm en las escuelas Primaria de Archuleta, Evie Denis Campus, Howell, DMLK o Montbello. Aprende más.
Apoyo Tecnológico
Si su estudiante de McGlone necesita ayuda con su Chromebook (no funciona correctamente, teclado roto, etc.), llame a la oficina principal al 720.424.5660 o envíe un correo electrónico a Paula Alvarado a Paula_alvarado@dpsk12.org o Rocio Salazar a Rocio_salazar@dpsk12.org y programaremos una cita con nuestro técnico para usted.
Opciones de bajo costo para las familias
Centro de Salud
Si usted, su estudiante u otro miembro de la familia desarrollan síntomas consistentes con COVID-19 como dolor de cabeza, tos persistente nueva o inexplicable, dolor de garganta, fatiga o cansancio, secreción nasal o congestión, fiebre o escalofríos, dificultad para respirar o doloroso, nueva pérdida de sabor u olor, o náuseas / vómitos / diarrea:
Puede comunicarse con el Centro de salud escolar de Denver Health al 303 602-8958 (o con su proveedor de atención primaria) para una evaluación adicional y posibles pruebas.
Mantenga a su hijo en casa y no vaya a la escuela y evite otras actividades con otras personas.
Notifique a la escuela.
Busque atención médica y pruebas para COVID-19, llamando a su médico antes de presentarse.